First of all, let me start off by saying, congratulations on deciding to start your own blog! You have made an important decision that could potentially change your life for the better. If you are a beginner and looking for a simple step-by-step guide on how to start a blog, you are definitely in the right place!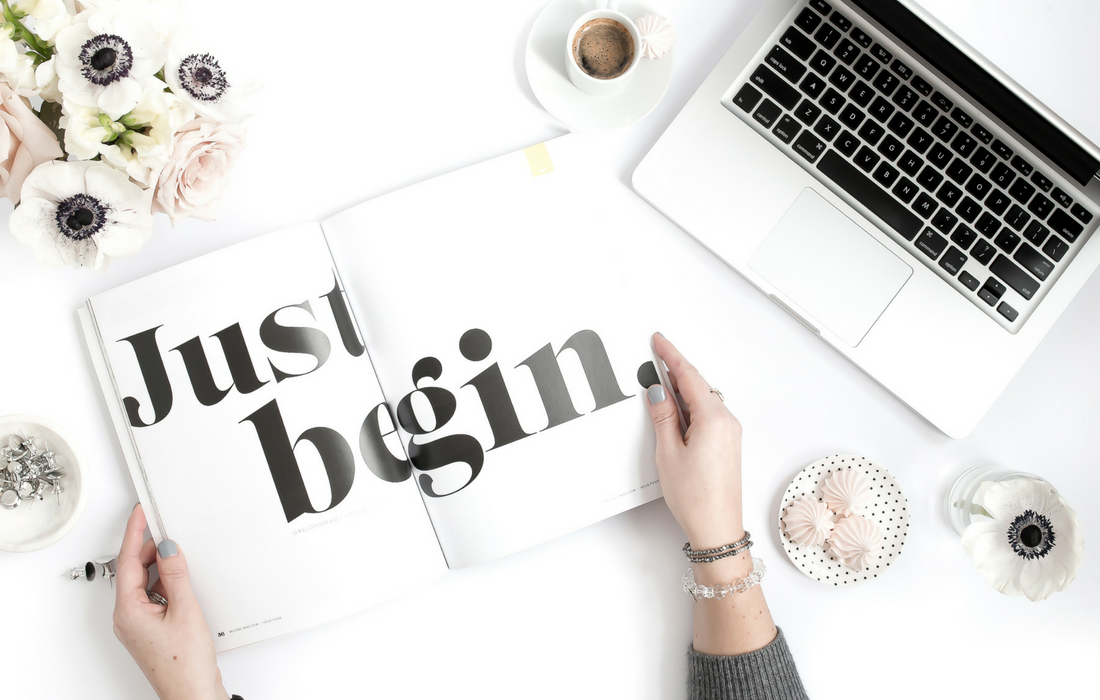 *This post contains affiliate links. Please read my full disclosure policy for further details.

I am going to tell you right now that this guide is NOT going to show you how to start a blog for free. Instead, I would much rather show you the RIGHT way to start your blog. If you are blogging to make money, then you need to treat it as a business from the very beginning. Almost all businesses will require some sort of upfront investment and blogging is no different.
This means you will be purchasing your own domain name with a hosting plan. If your intentions are to make money from your blog you do not want to start on a free blogging platform. (More on this in step 3)
Before you even start the 5 steps below I highly suggest getting a planner/organizer that also has a notepad. You will have a million questions, thoughts, and ideas running through your head that you need to write down at any given moment. This will also allow you to set goals and schedule what you need to do each day.
Pin it to save for later!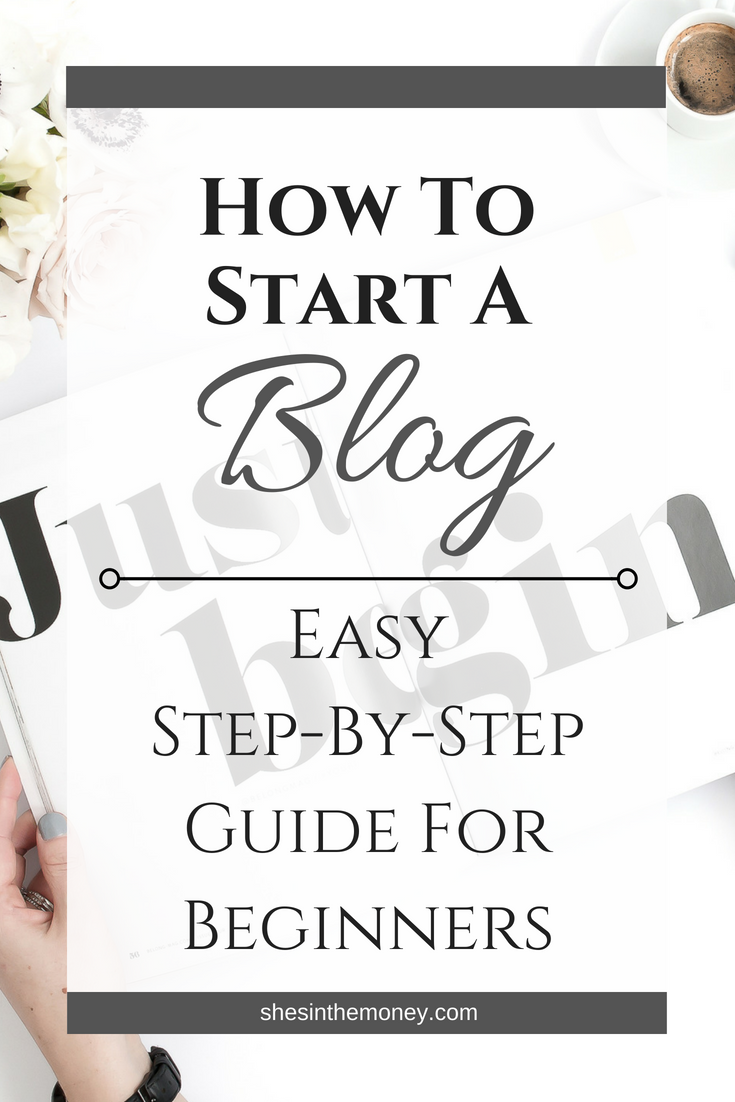 How To Start A Blog In 5 Simple Steps
There are 5 main steps you need to follow in order to start a blog. If you follow these step-by-step instructions you should have your blog started in no time at all.
Choose your blog niche
Pick a domain name
Choose a blogging platform
Purchase your domain name and hosting plan
Design your blog
Let's get started!
Step 1 – Choose Your Blog Niche
The first step in starting your own blog is to determine what you would like to write about. Here are a few examples of different blog niches:
Beauty/Hair/Makeup/Skincare
DIY
Fashion
Fitness
Healthy Eating/Nutrition
Home Decor
Home Improvement
Mental Health/Chronic Illness
Parenting
Recipes
Relationships/Marriage/Dating
Sewing/Knitting
Travel
Related Article: Choose The Perfect Blog Niche (80 Blog Niche Ideas)
Brainstorm Ideas
Choosing the perfect blog niche may end up being a challenge for some people if you have many different interests.
Remember the old saying "Do you what you love and you'll never work a day in your life". This holds true here. Just don't pick a niche that you think will make money, then you will struggle to create good content in your blog posts.
If you are having trouble deciding, my suggestion is to grab a pen and a piece of paper and write a list of things that you are passionate about, your hobbies, or maybe something you are good at. Then under each one of these topics start coming up with ideas for different blog posts.
Which topic was the easiest to come up with ideas? Well, there is the answer to your blog niche dilemma.
My opinion is to focus on one subject or several similar subjects and not have 20 different topics on your blog. For example, if you are going to have a beauty blog you can incorporate writing about makeup, skincare, hair, and nails.
It will seem confusing to the reader if your blog is not cohesive, basically like your blog doesn't have a specific point. Think about it, wouldn't it be strange to read a travel blog and then you see they are also talking about fitness tips?
Don't get me wrong, they are some blogs out there that have become very successful blogging about anything and everything, but as a beginner, I think it's best to narrow down your niche.
Step 2. Pick A Domain Name
After you have decided your blog niche, you will need a creative name for your blog. Your domain name is your website site address. For example, mine is shesinthemoney.com.
You want your blog name to be unique and memorable. It may be a good idea to have your niche somewhere in your website name, but it's not totally necessary.
For example my blog, She's In The Money, focuses on the topic of (you guessed it) MONEY!
Again (grab your notepad), write down a bunch of keywords that apply to your niche and then when you are done start putting words together to create something amazing. I also suggest using a thesaurus to find variations of these words you came up with.
Tips For Choosing A Domain Name
Don't pick a name that is similar to another domain name – You don't want your website confused with another. You can google a name your thinking of to see any similarities.
Use the .com extension for your domain name – It is the most popular, it is what people are familiar with, and it is the easiest to remember.
Don't use hard to spell or made up words – This is important because some people are not good spellers and if you make up a word that makes things even more difficult.
Keep it short & simple – The shorter your domain name the easier it will be to remember.
When it comes to picking a blog name use the KISS rule (not to be confused with one of my favorite bands) which means keep it simple stupid.
When you have your blog name picked out, check to see the availability of your domain name. (*Do not purchase yet, we will do that in step 4)
Also, once you decide on a blog name make sure it is available for an email address and through all social media sites you will be using.
There is nothing worse than thinking of a fabulous blog name and then that username is taken on social media. It is important to have consistency so your readers can find you easily.
Step 3. Choose A Blogging Platform
A blogging platform is the software or service that you use to publish your content on the internet in the form of a blog. A blog platform is a specific form of a content management system.
There are two kinds of blogging platforms, free and self-hosted.
Free Vs Self-Hosted Blog
The only time a free blogging platform is good is if you just want to share stories or pictures with people and don't have any intention of making money from it. But you're here because you're serious about blogging, so you definitely do NOT want the free option.
Disadvantages of a free blog:
You will not have your own domain name – Instead of having a domain name like http://www.yourblogname.com you will have the blogging website name tacked on the end of it. For example http://www.yourblogname.blogspot.com.
It is not professional – If you don't have your own domain name your website is not professional at all period.
You will have less control of your blog – Functions and themes are extremely limited.
You can't make much money – free platforms don't allow you to monetize your blog to it's fullest capabilities and some may not allow advertising at all.
Limited amount of space – you have limited bandwidth and memory space.
With all that being said self-hosted is the way to go. It is an absolute necessity if you plan on making money from your blog.
Advantages of a self-hosted blog:
Professional
Best for business
Full control over your blog
Install custom themes
Choosing Your Blogging Site
There are several websites that have blogging platforms you can blog on such as:
WordPress
Squarespace
Wix
Blogger
Etc….
It's important to do research to find the best platform that works for you. The things to look for when deciding on a platform are whether or not it is easy to use and flexible.
I personally use WordPress and I love it. WordPress is by far the most popular platform out there and for good reason. It's free, easy to use, has thousands of plugins, and is search engine friendly.
Since it's so popular, there are a ton of articles and video tutorials out there to help you if you run into any troubles.
And, one of the greatest things about using WordPress as your blog platform is that many popular web hosting sites have partnered with them to make it very simple to install.
So, for the purpose of this guide, I will be referring to using the WordPress platform since that is what I use and highly recommend.
Step 4. Purchase Your Domain Name And Hosting Plan
The next step is to pick web hosting for your blog. If you are not familiar with what a web hosting service does, I will explain now.
A web host or web hosting service provider is a business that provides the technologies and services needed for your website to be viewed on the internet.
Websites are hosted or stored on special computers called servers.
You will register your domain name and purchase your web hosting plan at the same time with the same service provider. Even though that is not necessary it is the easiest thing to do.
There is a huge variety of web hosts out there, but since you are starting out I would highly recommend Bluehost. They are very popular among bloggers and you can get a FREE domain name!
Tips
It's probably safe to go with the cheapest plan since your starting out, you can always upgrade your plan later.
Purchase an SSL certificate. This will give you the https instead of just http. You will need this if you plan on selling anything plus Google ranks these websites higher.
Purchase domain privacy. Domain ownership is public information and this will keep your name and address private.
Step 5. Design Your Blog
Yay! You did it! You're now the proud owner of a self-hosted WordPress site. Now comes the fun part where you begin to build your blog.
Once you login you will be brought to the WordPress administrator area. This is where you can make any changes you want to your blog.
Everyone has a different idea of how they want their blog to look. One of the great things about a WordPress blog is that you can change your entire layout and design with just a few clicks.
In WordPress, blog layouts are known as "Themes". What is a blog theme? Themes control the entire design of your blog. To change your theme you are going to click on the "Appearance" tab on the left menu.
You will see several themes that are already installed on your blog. If you see one you like, just hover over the theme and click the "activate" button. If you don't see anything you like you can always search through the many other free themes that are available.
Importance Of A Good Theme
Even though WordPress offers thousands of free themes I would highly suggest purchasing a high-quality theme from the very beginning. A good looking theme is one of the most important investments you are going to make as a new blogger.
Yes, using a free theme is nice because it saves you money but it definitely comes with its problems. Here are some of the top reasons you should NOT use a free theme:
Lack of Support
Poorly Coded
Slow
Poor SEO
Rarely Updated
Limited Features & Functionality
Choosing A Theme
First, I would think about what you want your blog to look like and how you would like things set up on it. If your not too sure yet, just start by going to different blogs in your niche and see what the competition is doing. That way you can see the things you like and don't like. By knowing what you want, it will make shopping for a theme a lot easier.
Premium WordPress themes are available for purchase through various third-party theme shops and marketplaces.
Any good theme shop should have a good support system, documentation, and help available for you to set up your theme.
I highly recommend Bluchic or Hello You Designs (which is what I use on this blog) to purchase a premium theme. They are not only stunning and affordable, but they are easy to set up as well.

Final Thoughts
Now that you followed all the above steps your blog is ready to go! You may be wondering what direction to go in at this point. There are many more things to learn about building your blog. You will probably feel overwhelmed in the beginning, but I can assure you this is completely normal.
When it comes to building your blog there is a steep learning curve in the beginning, but don't give up! Keep on pushing through. Most of us have been in that very spot too.
Next, you can head over to my Blogging Tips section to find some useful information in building your blog. Or you can check out some of the articles below that I think you may find helpful.
Be sure to check out my Resources page for all the products and services I use or have used when building my blog.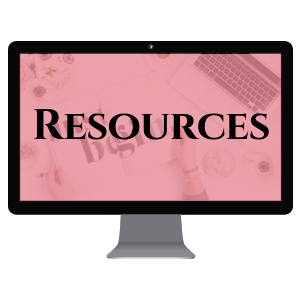 ---
If you're still having trouble and think you may need more intensive training due to lack of time to learn on your own or you're just plain frustrated, I got you covered. I offer one-on-one professional blog coaching services at an affordable price. I will work with you and answer all your questions to build an amazing blog.