Are you looking for some catchy words and phrases to you use in your blog post titles? Well look no further, this blog post has you covered!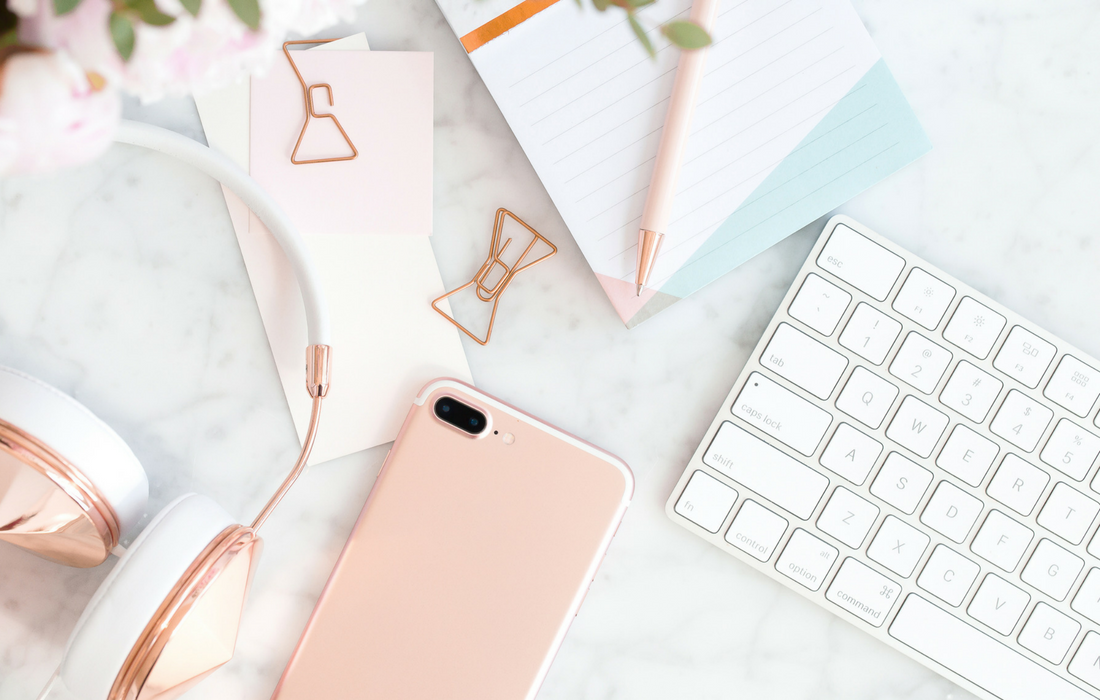 *This post contains affiliate links. Please read my full disclosure policy for further details.
You should already know that every day millions of people use the internet to search for information. A huge majority of the time blog posts will provide the information they are looking for.
But why is someone going to click to read your blog post when there are so many other options to choose from?
I think this goes without saying that the key to clickable blog post titles is the use of catchy words.
Without the right use of keywords, your blog post will just get lost in the Bermuda triangle of the internet.
Pin it to save for later!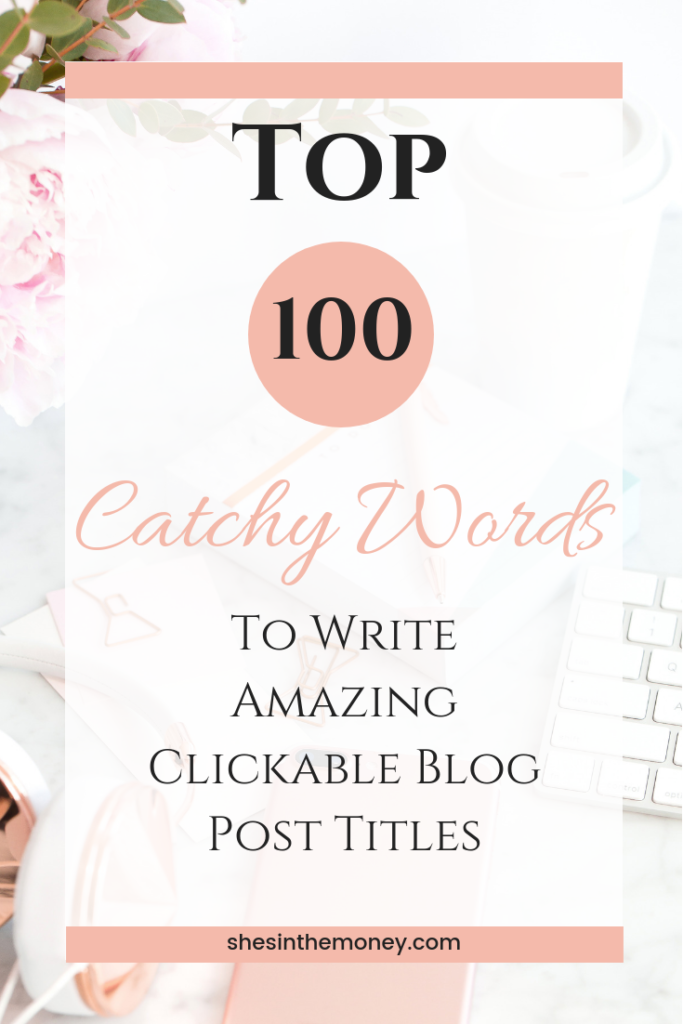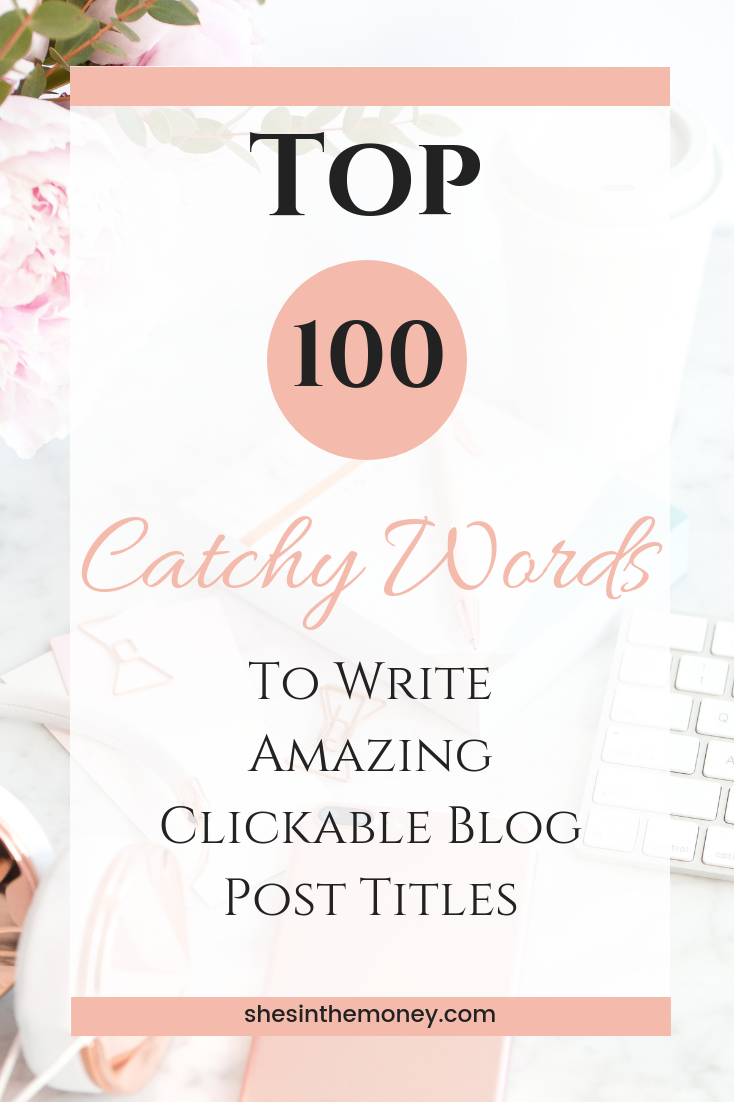 Why You Should Make Your Blog Post Title Catchy
I think all professional bloggers will agree that titles are the most critical part of a blog composition.
Your blog post title is the first thing readers see. The title not only represents your post in search engines but in emails and social media as well.
An eye-catching blog post title is what's going to sell the content. Remember: First impressions are everything! They say don't judge a book by its cover, but in reality, people do. And readers are going to judge your blog content by its title. If your title looks boring they are just going to skip right over it.
You want to be sure to use powerful words that trigger an emotional response. The goal is to invoke interest and curiosity in order to make your blog post title as irresistible as possible.
To help you with creating a clickable blog post title I have compiled a list of 100 catchy words and phrases. I realize there are dozens more, but this is a great list to get you started if you are a beginner blogger in need of some assistance.
100 Catchy Words You Can Use In Your Blog Post Titles
News
Reviews
Top
Guide
Information
Today
Right Now
Step By Step
Simple
Works Quickly
Quick
Easy
Most
Dangerous
Trend
How To
Must Have
How I
Mistakes
Ultimate
Avoid
Explode
Insider
Ways To
Why You Need
Lessons Learned
No Fail
What To Do
Start A
Tips
Tricks
Things You Need To Know
Boost
Important
Guide To Success
Success
Curious
For Beginners
Great Ways To
Help
Get Started
Create
Build
Money Making
Make Money
Change Your Life
Grow
Insanely
Secret
Key
Perfect
Master
Popular
Checklist
Fast
Free
Profitable
Tools
Strategy
Smart
Reasons
Useful
Unusual
Funny
Inspiring
Surprising
Expert
Brilliant
Facts
Hacks
Essential
Save
Revealed
Amazing
Guaranteed
Bonus
Advice
Latest
Complete
Improve
Final Thoughts
I hope this list of catchy words and phrases will help you come up with some creative blog post titles. Remember to try to grab your potential readers attention so they want to click on your blog post every time!
Was this list helpful? Do you have any other clever words or phrases that you like to use? Start a conversation, let me know in the comments below!
---
✨If you are new to my blog, my main focus here is to help you make and save more money. One of the best ways I have found to make extra money online is by starting a blog.
I love helping other people with tips and tricks on how to build a blog. Be sure to check out my Resources page for a list of my favorite products and services I use!✨