What is minimalism? Have you ever heard the term minimalism or minimalist lifestyle and was wondering exactly what that meant?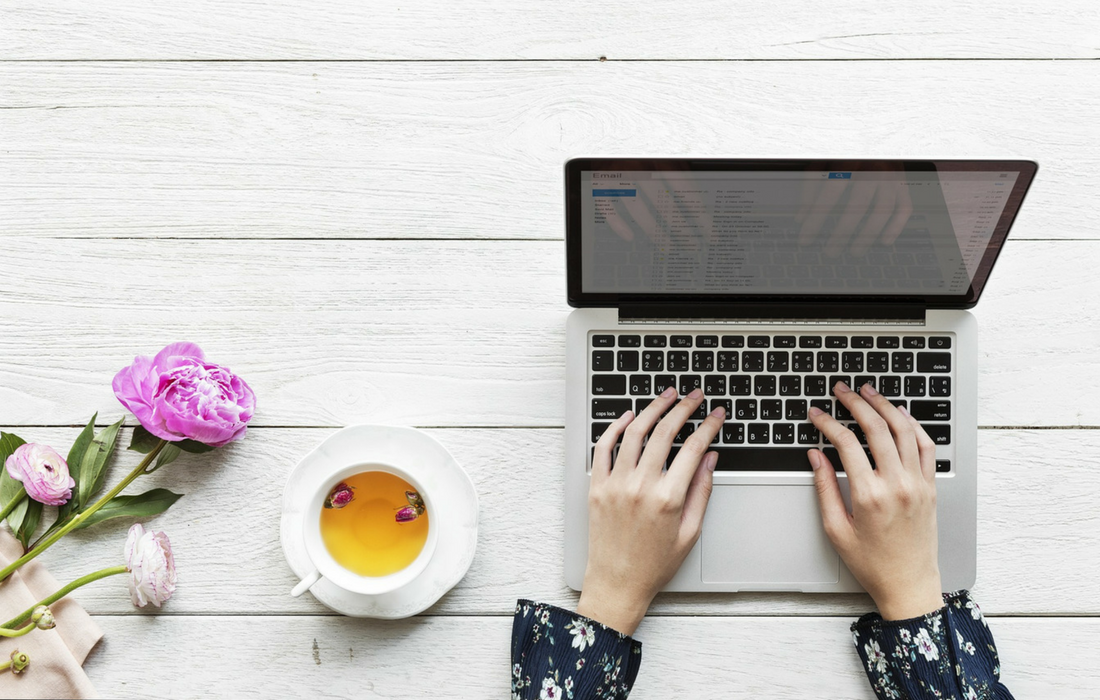 *This post contains affiliate links. Please read my full disclosure policy for further details.
There are some people that are under the assumption that if you are a minimalist you live in a tiny space, don't own a car, and hardly have any possessions. Others may believe that you only own a suitcase full of clothes and travel around Europe.
The truth is being a minimalist means different things to different people and there are no specific set of rules or restrictions. Your version of being a minimalist may be completely different from someone else.
Let's further examine the definition of minimalism and what the benefits are to living a minimalist lifestyle.
Pin it to save for later!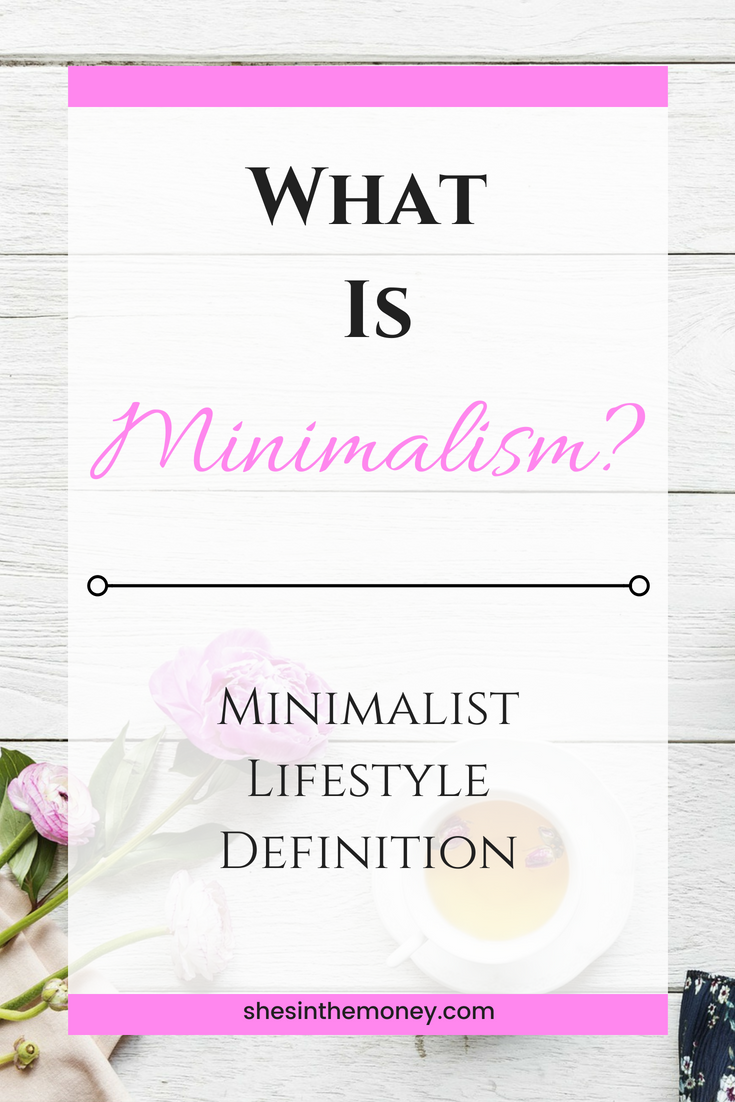 Definition of Minimalism
The definition is actually very simple, minimalism means to live with less. You get rid of all of the excess in your life so you can focus on what is important to you.
Minimalism, as a lifestyle, is the art of letting go.
Click To Tweet
What Is Minimalism? Minimalism Is……
Minimalism Is Intentional
By being a minimalist, you live your life with purpose. Minimalism is the process of intentionally pursuing what brings you joy and eliminating the rest.
Minimalism Is Freedom From The Need To Possess
Modern society had led us to believe the lie that the more you own the happier you will be. The truth is, you basically will end up becoming a slave to the things you own. That big house with the huge yard, deck, and pool that you wanted so badly now owns you.
Minimalism Is External and Internal
Minimalism goes far beyond decluttering your home and getting rid of things you don't need. Although this is a huge part of the minimalist lifestyle, the change minimalism creates goes much deeper than that. I believe it shifts and changes your whole mindset and even the way you live your life.
Minimalism Is Achievable
Yes, minimalism is completely achievable. What is defined as minimalism and how much is minimal enough is totally up to you. It's a lifestyle, totally dependent on what you make of it, as long as it makes you live a deliberate, happy, healthy life.
Benefits of Minimalism:
Save money
Get out of debt
Reduce the time you spend cleaning
Consume less
Pursue your passions
Enjoy more time with your family
Reduce stress/depression/anxiety
Rid yourself of excess things
Focus on your health
Experience freedom
Why I Became A Minimalist
My first thought of becoming a minimalist occurred in 2013. Before then the thought never even crossed my mind. If someone were to mention it I probably would have laughed and thought why would you want to do that.
I loved going shopping and I always bought whatever I wanted without even really thinking about it beforehand.
But in 2013, all that changed when my grandmother passed away. I was solely responsible for cleaning out her very large house. Her 7 bedroom, 2 bathroom, full basement house.
Oh, did I mention she was a hoarder? Not like you have seen on that television show, she was actually a really organized hoarder. Everything packed away neatly in boxes and stacked on shelves. She lived to be 93 and pretty much saved everything she ever owned. Newspapers from the 1980's, my grandfather's pay stubs from the 1970's, clothes from the 1950's, broken knick-knacks, you get my drift, right?
Needless to say, the whole process took me over a year to complete. While doing it I had a lot of time to think. I believe the question I kept asking myself over and over again was "WHY?". Why would anyone need or want to keep that much stuff?
And That's When The Light Bulb Went Off In My Head……
That whole process put the thought in my head that I needed to declutter my life. I started off very small and very slow. Then in 2015, when I was diagnosed with a plethora of illnesses (lyme disease, epstein barr, auto immune disease, plus more!) I knew that was it! I had to simplify my life as much as possible so I could focus on my health.
So on days when I was feeling okay, I started to purge things. And to be completely honest, it was one of the best things I ever did! I don't regret it and I will never look back.
Now, I'll be honest I don't consider myself an extreme minimalist by no means. I do still have stuff, my home just isn't cluttered with crap anymore. But the stuff I do have is necessary and has meaning.
Helpful Tips If You Want To Have A Minimalist Lifestyle
One thing I felt that helped me to become a minimalist was to read articles (like this one) and watch YouTube videos on minimalism. Seeing how other people did it got me excited about the process and encourage me along the way. I think we need this because after living a life with tons of things it may be hard at first to part with them.
Starting out slow is definitely ok! I've been working on it for five years now. Baby steps, right? You will probably end up making several purges over the years. Do what makes you comfortable. Minimalism should not be forced. Do what feels right.
I think you find the whole process very liberating. Once you realize how much freedom you have by decluttering your life, the easier the process will become.
Do you think you might be ready to get started? Try out my 30 Day Minimalism Challenge today!
Final Thoughts
By becoming a minimalist you need to master the art of letting go. I honestly think once you start you will find it easier than you thought it will be. If I could sum up what minimalism means to me in one word it would be, FREEDOM!
What does minimalism mean to you? Let me know any questions or comments below!
---
If you are new to my blog, my main focus here is to help you make and save more money. Becoming a minimalist is an amazing way to save a ton of money.
Here are some of my favorite websites and products I use to SAVE MONEY:
Save Money When Shopping Online by using a website like Rakuten (formerly Ebates) where you will earn CASH BACK for buying things online like you normally would.
Join now for FREE and you'll get a $10 bonus after you make a qualified $25 purchase through Rakuten (formerly Ebates).
Related Article: Ebates Review – Legit or Scam? Read This Now Before You Sign Up
Save Money On Food by joining a program like $5 Meal Plan. This program will help you eat at home more and cut your spending on your grocery bill.
Try it now for FREE for 14 days!
Also, be sure to check out the Save Money section of my Resources page to see more services I use and highly recommend!