Have you seen an ad or commercial for Ebates? Does it seem like it's too good to be true? Are you wondering if it's legit or a scam? Find out what Ebates is all about in this honest review.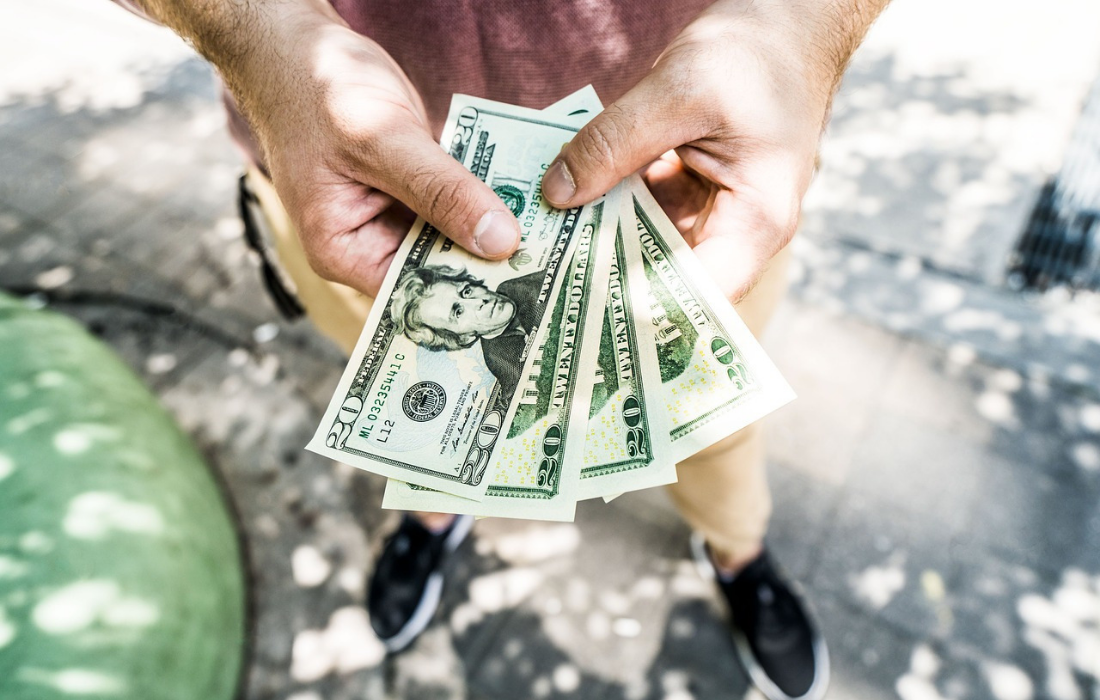 *This post contains affiliate links. Please read my full disclosure policy for further details.
I am not a big shopper, but when I have to buy things I always purchase them online. Why? Because it lets me compare prices and get the best deals possible.
Another great advantage of shopping online is the ability to get special discounts. Sometimes if you sign up for the companies email alerts they will send you an email with a discount code for your first purchase. Sweet deal right?
Better yet, another online shopping trick is that you can earn cash back everytime you make an online purchase.
You do this by joining Ebates. I have been using Ebates now for nine years, so I believe I can give it a fair review.
Pin it to save for later!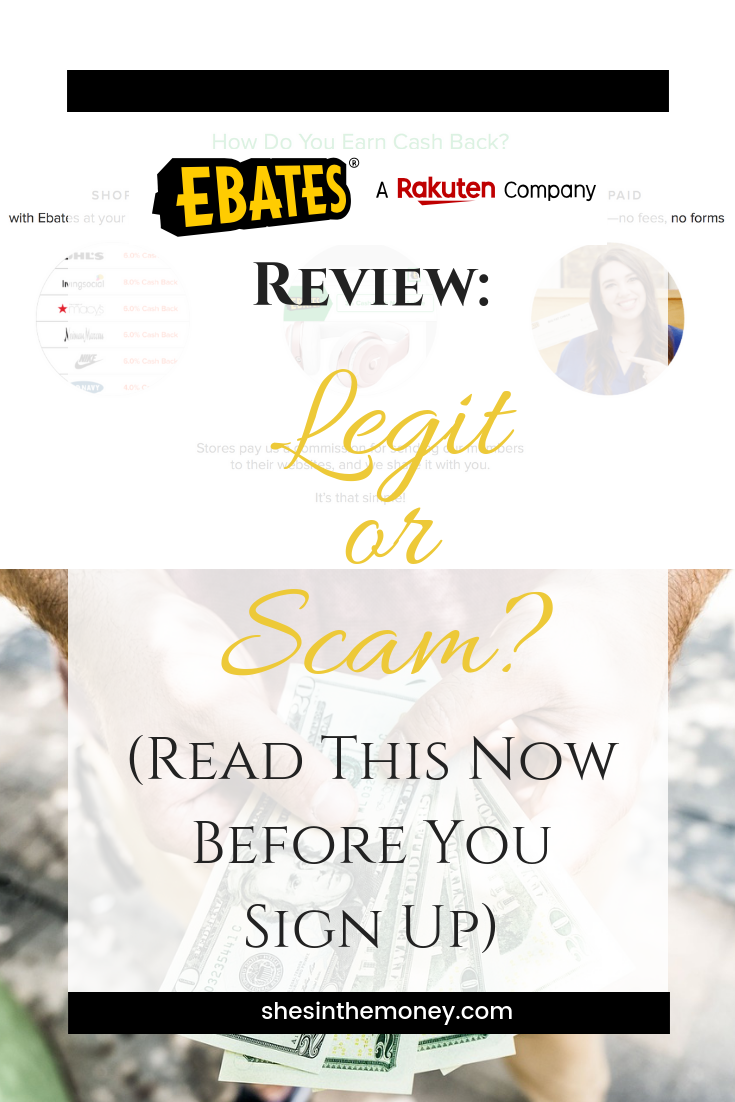 What Is Ebates?
Ebates is a cashback website that was created in 1999. They are one of the largest free membership loyalty programs in the U.S. and have an A+ rating with the BBB.
How Does Ebates Work?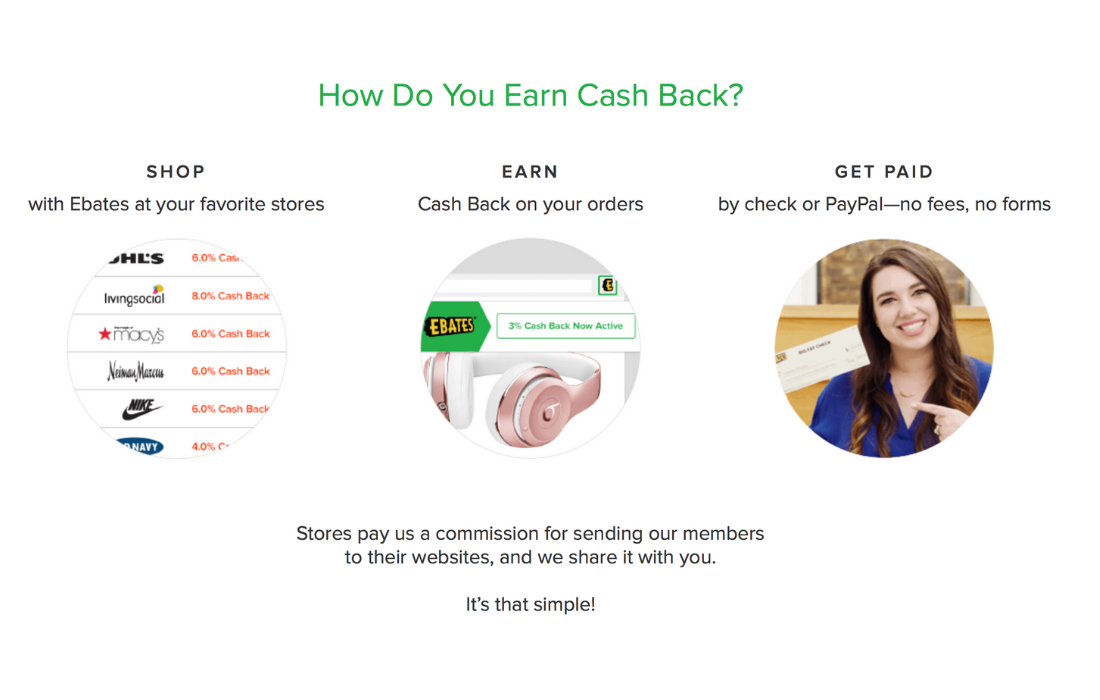 What Stores Are On Ebates?
Ebates offers cash back at over 2000 stores. I'm willing to bet you can find a few on the list that you shop with. Personally, I have used them to shop at:
OfficeMax
Ebay
Macy's
Sephora
Ulta
Target
Kohl's
Walmart
Bed, Bath & Beyond
Best Buy
How Does Ebates Pay You?
Ebates members are sent their cash back every 3 months by check (they call it Big Fat Check) or through PayPal. If your cash back balance is less than $5.00 at the end of the posting period it will carry over into the next quarter.
How Does Ebates Make Money?
Stores pay Ebates a commission for sending members to their websites to make purchases and then Ebates shares that commission with you.
Is Ebates Legit or A Scam?
Ebates is definitely legit! Like I said before I have been a member since 2009 and have never had one issue.
With over 10 million happy members, you have nothing to lose and everything to gain by joining.
How Do I Join Ebates?
Joining Ebates is super simple! Just head over to Ebates.com and click the 'Join Now' button. It is always free to become a member. The best part is there is no waiting period so you start shopping and earning cash back as soon as you sign up.
As an added perk for signing up, Ebates offers a $10 welcome bonus to its new members. To receive the bonus you must place a qualifying order through Ebates totaling a minimum of $25 within one year of joining.
Ebates Tips
To make the most out of Ebates be sure to install the cashback button in your browser.
Check out the rotating featured store that offers double cash back.
Install the Ebates app on your iPhone, iPad, or Android and enjoy exclusive offers like extra cash back and daily deals on trending items.
Featured daily deals with the hottest coupon and promo codes of the day.
Ebates in-store cash back. Add a credit card to your ebates account, you can add more than one. Look at all the in-store cashback offers, find an offer, link it to the card of your choice. Add new offers when you a the store. When using your debit card run it as credit and sign the receipt no pin.
Final Thoughts
Overall, my experience with Ebates has been incredibly positive.
With a wide variety of retailers and a streamlined process, you could be earning a nice profit on your shopping trips with just a few extra clicks.
I do not buy anything online without first checking which website I can make a purchase from to earn cash back with Ebates.
Bottom line: Ebates is a fantastic way to earn cash back on your purchases.
Earning cash back at Ebates is so easy you'll wish you would have joined sooner!