With over 700,000 downloads and counting it is easy to see that Social Warfare is one the best social sharing plugins for your WordPress blog.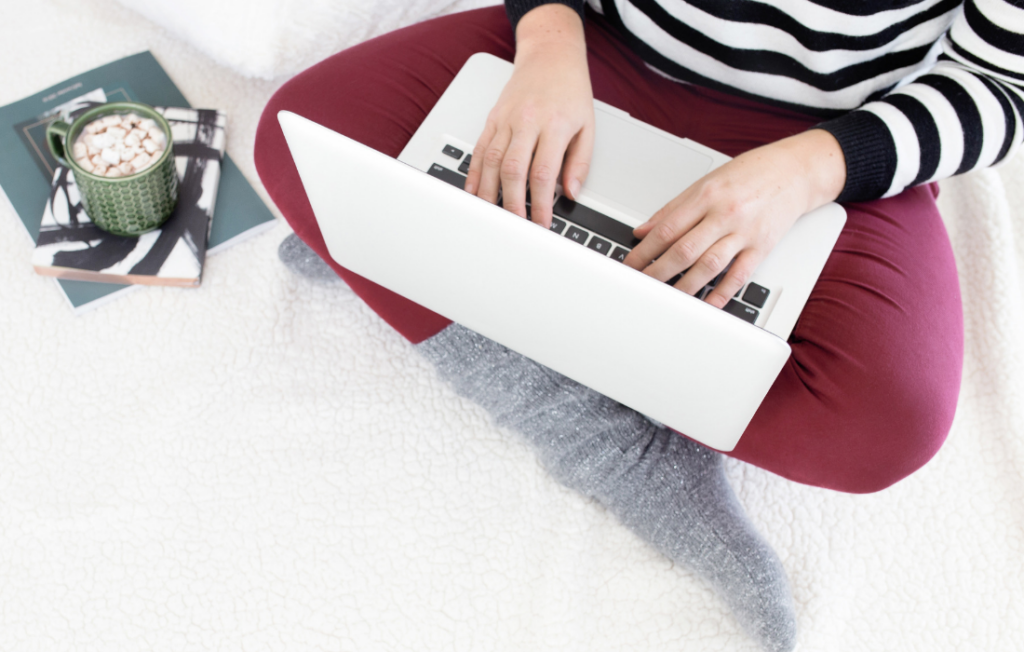 *This post contains affiliate links. Please read my full disclosure policy for further details.
The Social Warfare plugin was created by a team of professional content creators, designers and developers who have a huge interest in social media marketing.
Social Warfare offers both a free version and pro (paid version). For the purpose of this article, I will be talking about the pro version because, in my opinion, it is an absolute necessity if you want to have a successful blog.
The free version is good, but if you want to take your blog game to the next level you need to invest in the pro version. Let me tell you why.
Pin it to save for later!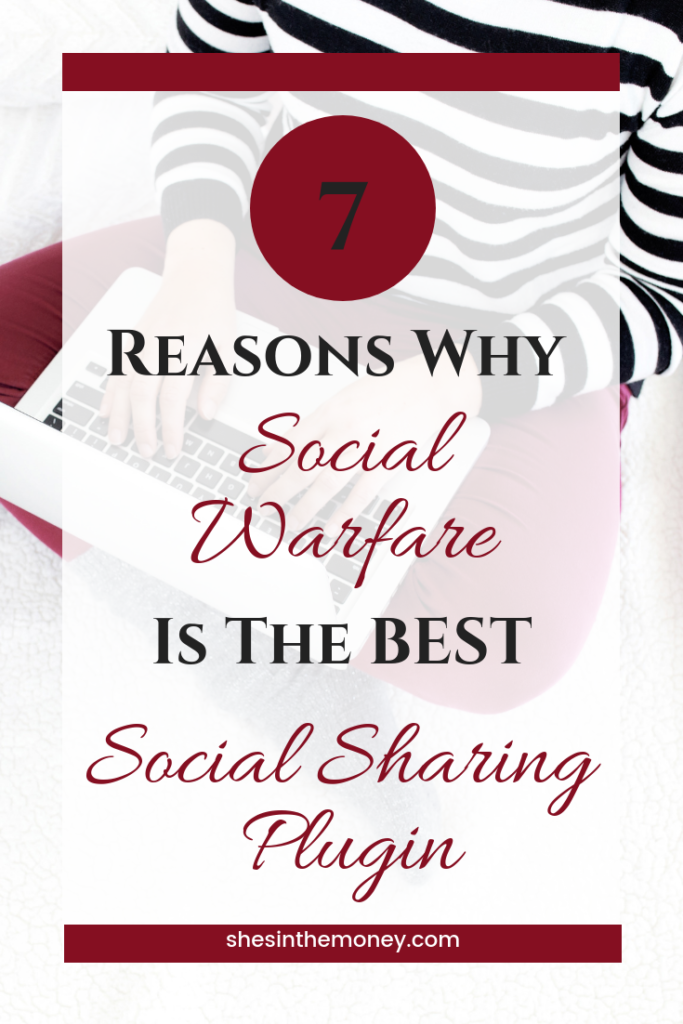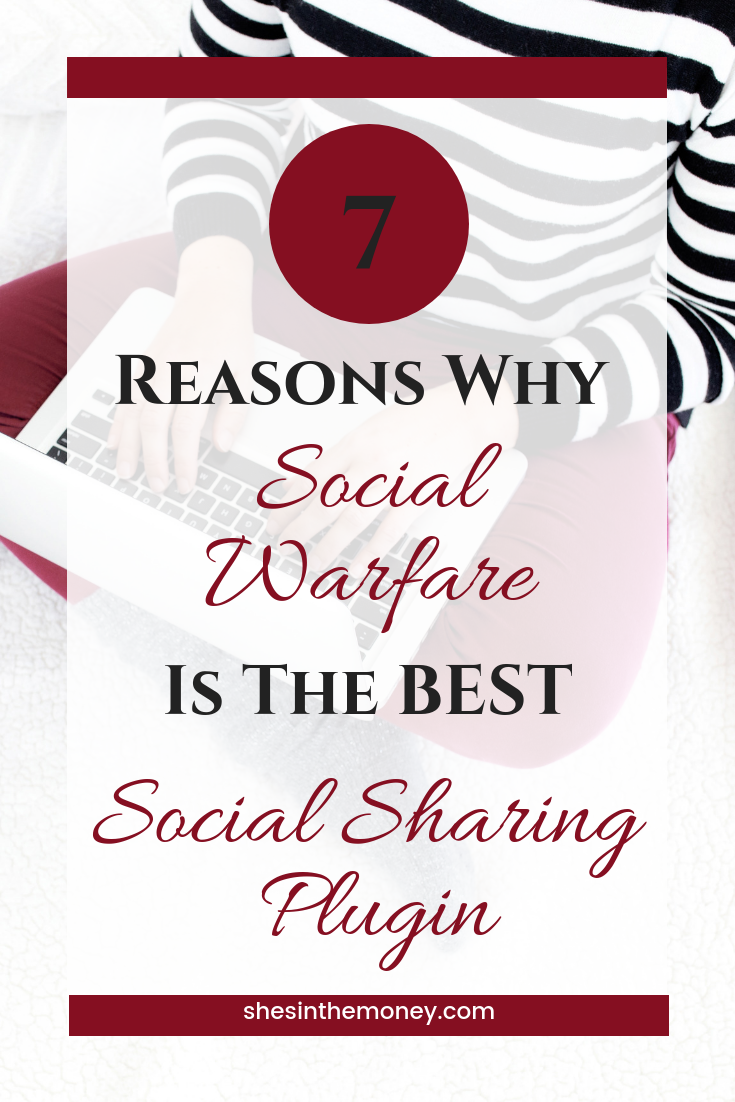 Here are the 7 reasons why I think Social Warfare Pro is by far the BEST social sharing plugin there is out there.
1. Easy To Use
Setting up your social sharing buttons has never been easier with Warfare Plugin's simple, "works-out-of-the-box" setup.
You could probably have it set and customized from the point you purchase it until it's finished in about 15-20 minutes.
If you run into any troubles they have super simple set up instructions on their website.
2. Lightweight & Lightning Fast
The Social Warfare plugin was built with performance in mind. It has the fastest loading social buttons available and they will never slow down your site.
Most other social sharing plugins are detrimental to your website load times. This is bad for both users and for SEO. Social Warfare is lightweight and lightning fast so your load times are solid!
3. Responsive
Whether your readers are viewing your website on a mobile phone, tablet, or desktop computer your social sharing buttons will always fit perfectly and look great on the screen.
4. Attractive Buttons
With several button options and the ability to choose any color you desire, you can easily match the social sharing buttons to your website's branding. Customize the look with over 5,000 potential style combinations!
5. Social Sharing Counts
Display your social share counts predominantly (even Twitter tweet counts). This is a powerful psychological tool to encourage more shares.
If you have high social sharing count numbers your visitors will think you have social media sharing worthy content and have a greater chance of wanting to share it as well.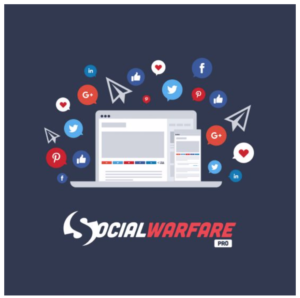 6. Share Counts Recovery
With the share recovery feature, you'll never have to worry about losing your social share counts when changing your domain name or going from HTTP to HTTPS protocol.

7. Optimized For Pinterest & Other Social Media
This is by far my most favorite feature of the pro version of the Social Warfare plugin.
The plugin allows you to dedicate a specific image, title, and description you want to use for Pinterest, Facebook, LinkedIn, and Google+. It will also allow you to create a custom Tweet with an image if you desire.
This gives you the control of what is shared from your website. It will make sure that your visitors share your content in a way that's going to drive traffic back to your site.
The Social Warfare Pro plugin is the only plugin available that allows you to pin a specific image with a custom title and description. Most plugins when you hit the Pinterest share button will give you multiple options of what to pin. This gives you no control of what is going on Pinterest.
This is not good! You want your best image pinned to Pinterest so you can get the most repins.
Pinterest is the most powerful social media site to advertise on for your blog. I get about 90% of my blog traffic from Pinterest. So it only makes sense to be able to control what goes on there, don't you think?
Final Thoughts
If you're not already convinced that you need the Social Warfare Pro plugin for your blog, go ahead and give the social sharing buttons a try on my website and you can see what I mean.
Trust me, you want control of what your readers are sharing (especially on Pinterest)!
Questions or comments? Let me know your concerns below and I will try to help. Thanks for stopping by!