If you're new to blogging you may not have heard of Google Search Console (previously known as Google Webmaster Tools) yet.
Or maybe you've heard of it, but you have no idea what it is or what it does.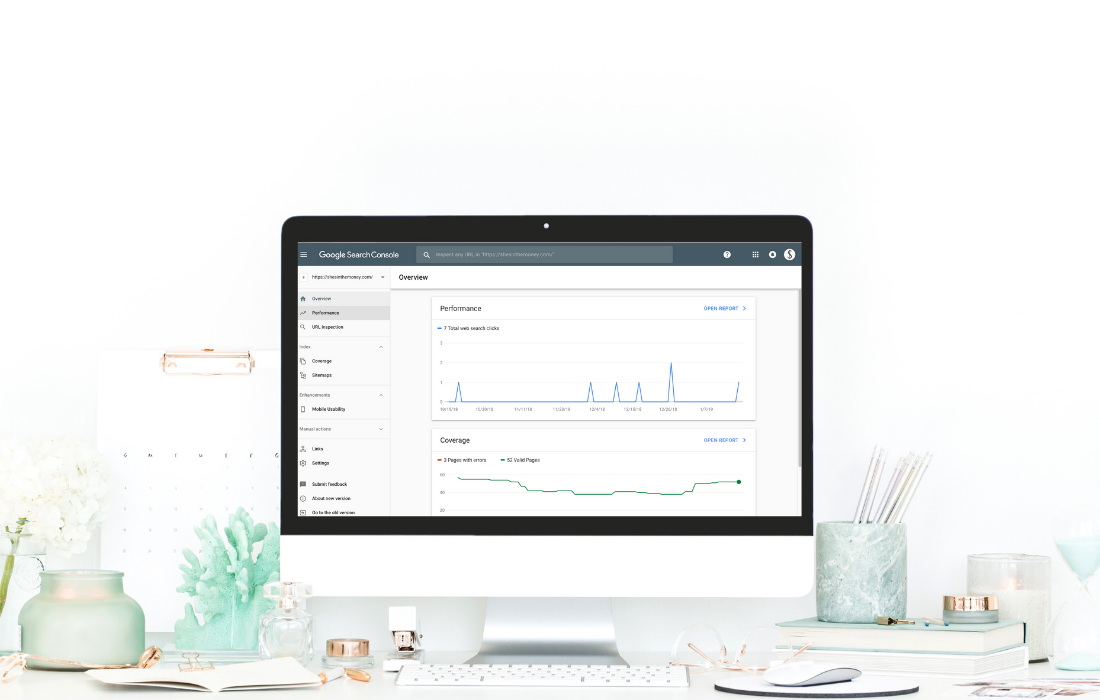 *This post contains affiliate links. Please read my full disclosure policy for further details.
That was me when I first started my blog years ago. Clueless!
I did not really understand what it was at all and it took me several months to even pay any attention to it.
I just figured it was one of those things I could learn about later on down the road.
Big Mistake!
Setting up Google Search Console is one of the first things you should do after your website goes live.
Today, I would like to explain what Google Search Console is in the simplest terms possible and also let you know the many reasons why you need it for your blog.
Pin it to save for later!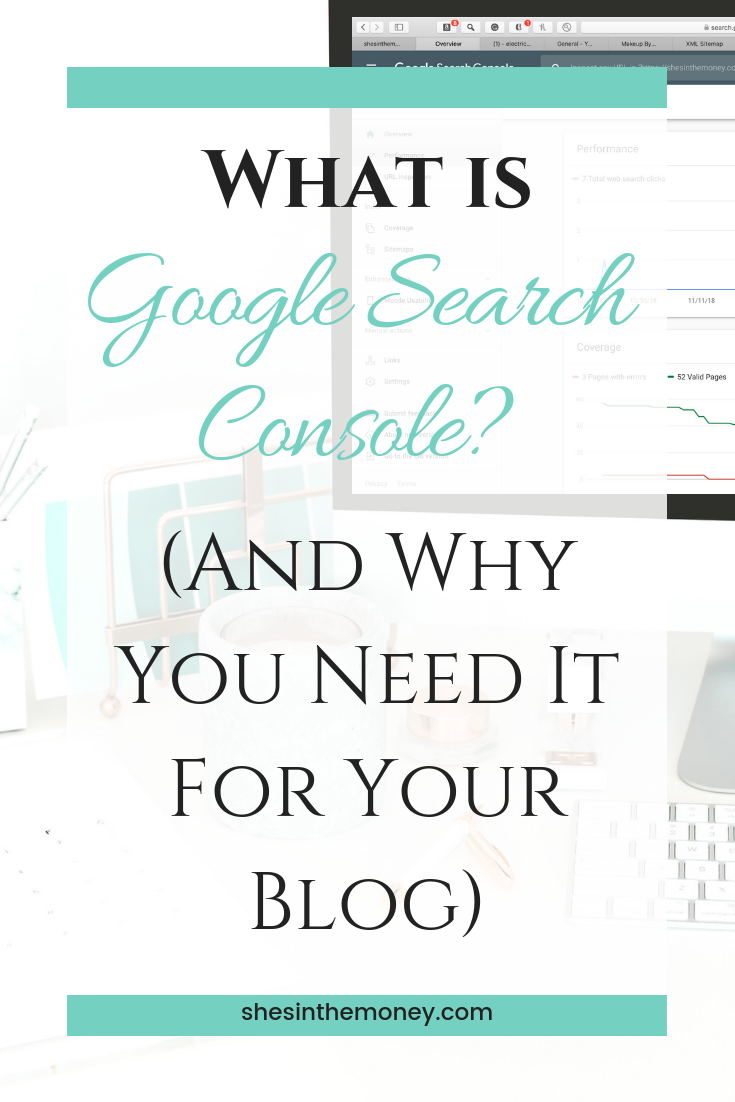 What Is Google Search Console?
On May 20, 2015, Google Webmaster Tools became what is known as Google Search Console.
Google Search Console is a FREE service provided by Google that basically helps you learn a great deal of information about your website and the people who visit it.
It allows you to monitor, maintain, and troubleshoot your website's performance.
Although it is not mandatory you set up Google Search Console to be included in Google search results, you should do it for the pure benefit of being able to understand and improve how Google sees your website.
If you're willing to put in the time to learn about search engine optimization (SEO) and Google Search Console you can go a long way in improving your search results.
What Does Google Search Console Provide?
Reports that help measure your website's traffic.
Allows you to view which search queries bring users to your website.
Analyzes your website's impressions, clicks, and position on Google Search.
You can submit sitemaps and individuals URL's for crawling.
Receive email alerts when Google identifies issues on your website.
Monitor, test, and track your AMP pages.
Test and improve your website's mobile usability.
Shows you which sites are linking to your website.
Final Thoughts
I've found Google Search Console to be an invaluable tool for managing and troubleshooting all aspects of my website's search listing.
It has also helped me keep my website more secure by highlighting potential malware and spam issues.
More importantly, I believe everyone should be using it to improve their website's SEO.
Ready to set up Google Search Console for you website? Head over to my easy to follow guide for beginners.
Related Article: How To Set Up Google Search Console For Your WordPress Blog
Questions or comments? Let me know below. Thank for reading!
---
✨Are you new to blogging and just completely confused? Do you wish you had a mentor that could help you along in your blogging journey?
I know I wish I did when I first started. It took me nearly a year to teach myself all the ins and outs of blogging.
It is overwhelming and there is a lot of information out there on the internet. It's hard to know where to turn to.
To help you, I now offer blog coaching services to help you with all your blogging needs.