Have you ever thought about buying wool dryer balls and giving them a try? Not only do they help save the planet, but they will SAVE YOU MONEY as well!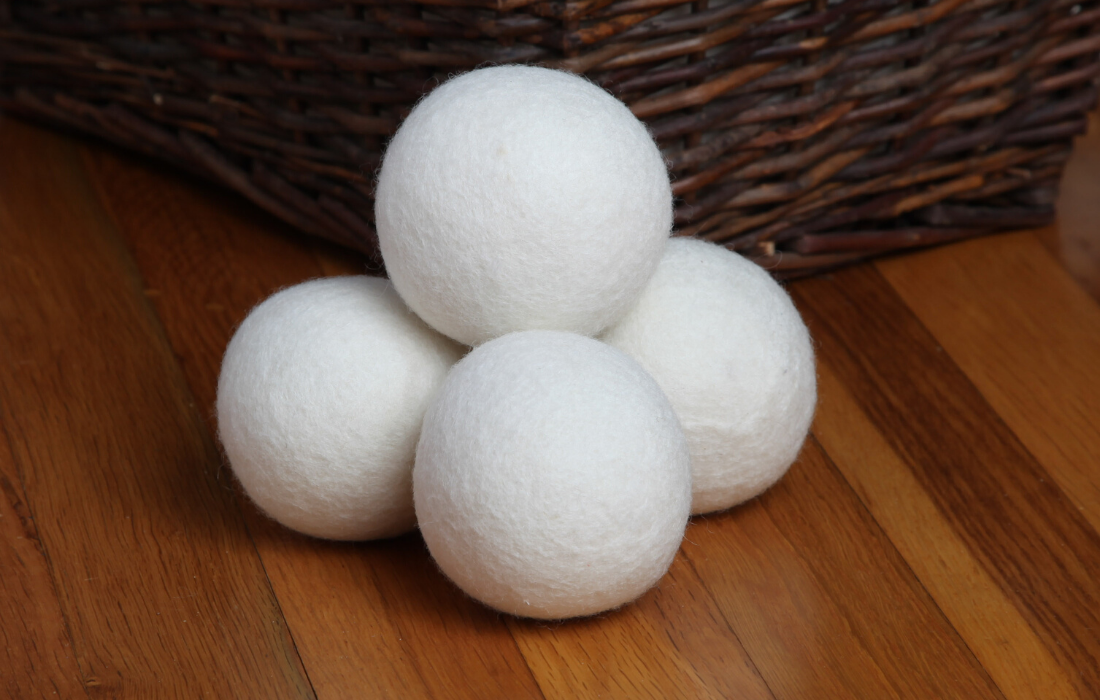 *This post contains affiliate links. Please read my full disclosure policy for further details.
Over the past five years, I have been making a lifestyle change towards green and natural living. Due to having an autoimmune disease I wanted to eliminate as many chemicals as possible that I came in contact with.
Everything I used on a daily and weekly basis I questioned and began researching healthier alternatives. Most of the time not only were my discoveries healthier for you and better for the environment, but they were also easier on the wallet. How can you not love that?
I couldn't believe how much money I could save by having a more natural approach to things I used. My blog is not only about making money, but it is also about saving as much money as you can as well!
One of the first things in my journey to going green was researching what I was going to use to clean my clothes.
The number of chemicals in our laundry soap, fabric softener and dryer sheets was absolutely astonishing. This led me to ditch the chemical-filled products and replacing them with healthy options. I now use soap nuts to wash my clothes and wool dryer balls to dry my clothes.
Pin it to save for later!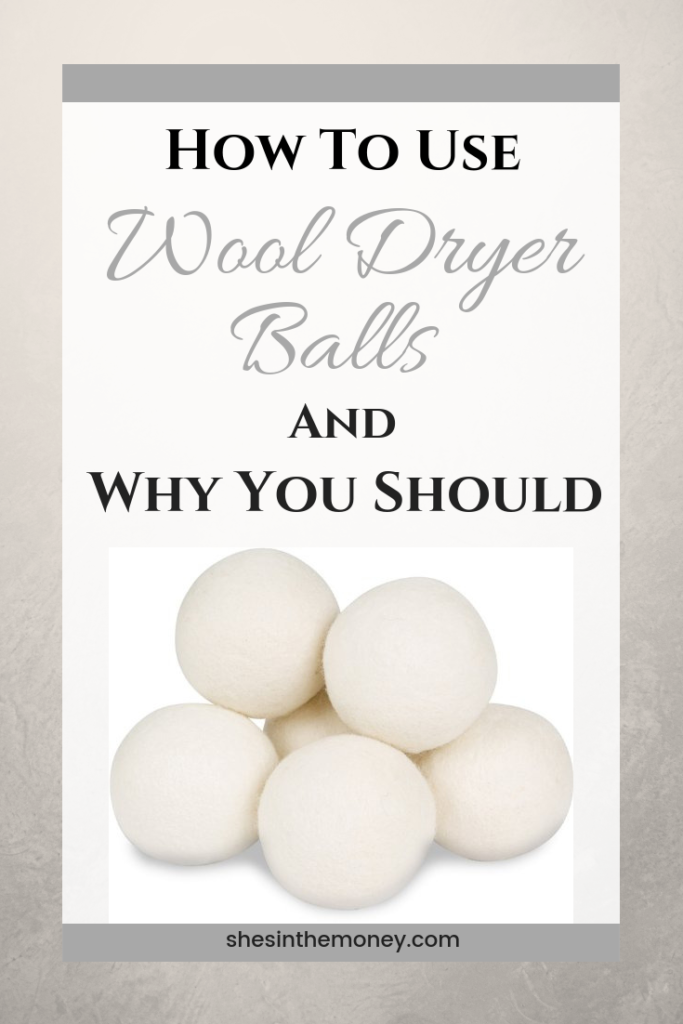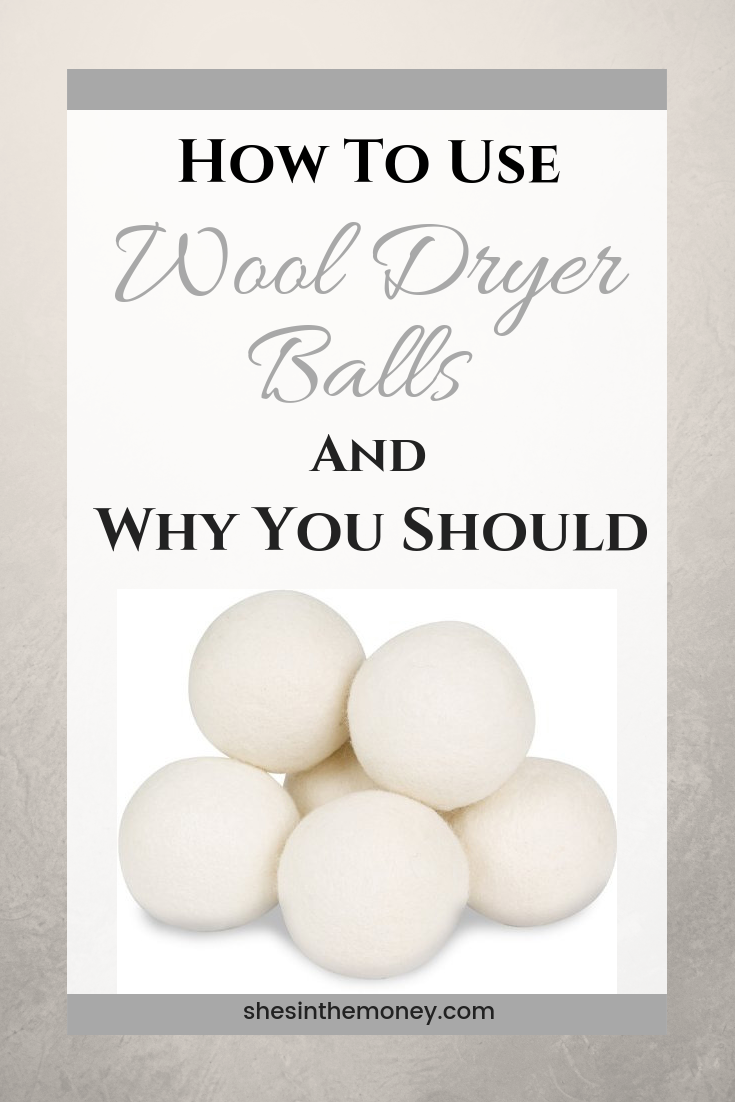 What Are Dryer Balls?
Dryer balls are baseball or tennis sized balls that are typically made of rubber or plastic that have nubs on them or they can be made of wool. You toss them in with your clothes during the drying cycle.
For this article, I will only be referring to the wool dryer balls since those are natural and that is what I personally use.
I wouldn't recommend using the rubber or plastic option since that is an un-natural material and people have reported a plastic smell when removing them from the dryer.
The wool dryer balls are a natural eco-friendly way to soften clothes and reduce static, eliminating the need for chemical-based products. They naturally soften clothes due to the friction of the balls against the fabric.
Wool dryer balls make clothes fresher and smell cleaner since wool has the ability to absorb toxins and odors.
Why Use Wool Dryer Balls?
Natural/Eco-Friendly
Hypo-Allergenic: Great for babies and those with sensitive skin.
Reduced Drying Time/Saves Energy: Keeps heavy items from getting balled up. Improves airflow in the dryer. Using several wool dryer balls creates a constant motion, allowing more air to circulate around your wet laundry so your clothes dry faster. They claim to reduce dry time by 10-25%.
Reusable: Lasts 1,000 or more loads, typically 2-4 years.
Zero-Waste
Saves Money!
How To Use Wool Dryer Balls
Dryer balls are best used for small or medium-sized loads. You would use 2-3 wool dryer balls per load. If you have a large load toss a couple more in. They come in light and dark colors. So you would use the white-colored ones for your light clothes and the dark-colored ones for your dark clothes.
Wool dryer balls are unscented, but if you prefer you can use essential oils for a fresh natural smell. I suggest using scents such as lavender, orange, or lemon. I personally use the brand NOW Organic Essential Oils.
When you put the essential oils on the wool dryer balls give them time to absorb the oil deep into the fibers. A few hours is advisable. The more the oils are absorbed into the dryer balls before use the more slowly the fragrance will be dispersed in the dryer.
If your wool dryer balls ever get dirty, that is no problem at all. Just toss them in the washer on a warm water cycle and dry them in the dryer.

What To Do With Old Wool Dryer Balls
So you have some wool dryer balls that are finally, after all this time, at the end of their life cycle. Instead of throwing them away so they will end up in a landfill find a creative use for them.
Be imaginative, you can repurpose them for so many things. How about using them in a craft project or use them as a pincushion. How about putting some essential oils on them and using them for an air freshener or put them in a dresser drawer to keep your clothes smelling nice. Better yet, give them to a furry family member to play with!

Do Wool Dryer Balls Really Work?
Yes! In my personal experience with using the wool dryer balls, I think they are an amazing alternative to using the chemical-filled dryer sheets.
And then even when they are old and you can't use them for their intended purpose anymore you can repurpose them into something useful.
I have been super happy with them and not having to buy fabric softener and dryer sheets anymore is wonderful.
Some people report that they still have a static issue. This will happen if you let your clothes dry for too long. So, set your dryer so that your clothes are not over-dried. You can also toss a ball of aluminum foil into your dryer which will keep a charge from building up. Your laundry will start to build up a charge after they are already dry.
Overall, I am very happy and will never switch back!

Buy It Now
Final Thoughts
Hopefully, I have convinced you that wool dryer balls have many amazing benefits. I love saving money and this is just one of the ways around the home do that.
Let me know if you have tried using wool dryer balls in your laundry and tell me what you think about them in the comments below! Thanks for reading!
---
✨If you are new to my blog She's In The Money, I focus on ways to make and save money. If you like saving money and do any shopping online you can earn CASH BACK through Rakuten (formerly Ebates). It's free to join and if you sign up you will qualify for a $10 welcome bonus!✨