If you started a blog to make money like so many of us bloggers have, you are probably always looking for ways to boost your blog income.
Most professional bloggers are already utilizing this strategy, but if you are a beginner blogger you may not have thought of this idea yet.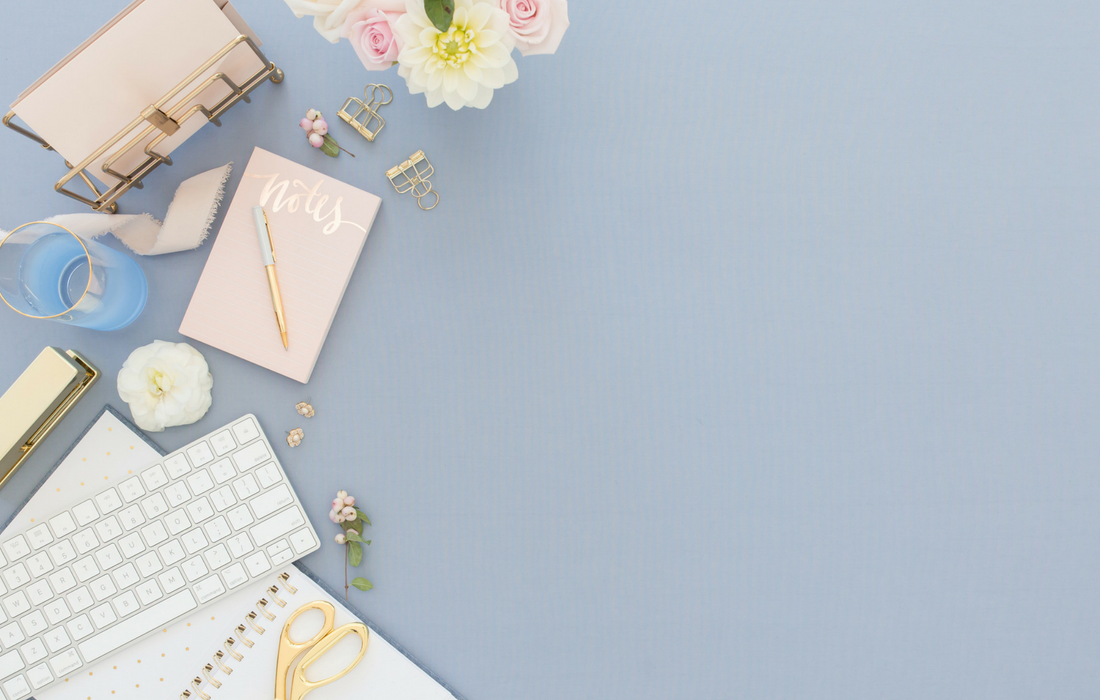 *This page contains affiliate links. Please read my full Disclosure Policy for further details.
You probably already know several ways to monetize your blog including affiliate marketing and using the power of Pinterest to drive traffic to your blog. But what about other less talked about options? Well, we will talk about that today.
The one secret to boosting your blog income is having a Resources page.
This single page on your website can be an amazingly profitable opportunity. I will go over what a resources page is and how to properly set one up on your blog.
*Quick Tip*
If you are struggling with making money on your blog, I suggest checking out some great courses that helped me take my blog game to the next level.
The first one is Affiliate Marketing For Bloggers. Anyone can stick links in their blog post and cross their fingers to hope someone will click on them and make a purchase. If that's not working for you and you feel you need help then this course is definitely for you!
You will learn the secrets on how to make conversions with affiliate marketing. This course has 37 lessons and costs $79 which is really good compared to some other courses out there.
Another amazing course is Pinteresting Strategies. This course is like Pinterest gold! My first Pin went viral after I took this course. The excitement was overwhelming for sure! For a limited time I have a discount code PINNING5 that will get you $5 off your purchase of $47.
Or better yet, available for a limited time only, if you use this link you will get a special bundle discount for both courses for $85 and an added bonus of the Blogging Like You Mean It 2020 Blogging Planner. That is an unbelievable deal!
Now besides these two courses that helped me boost my blog income, there is the Resources page that I mentioned earlier. Let's dive into that information. Read on below to find out more details!
Pin it to save for later!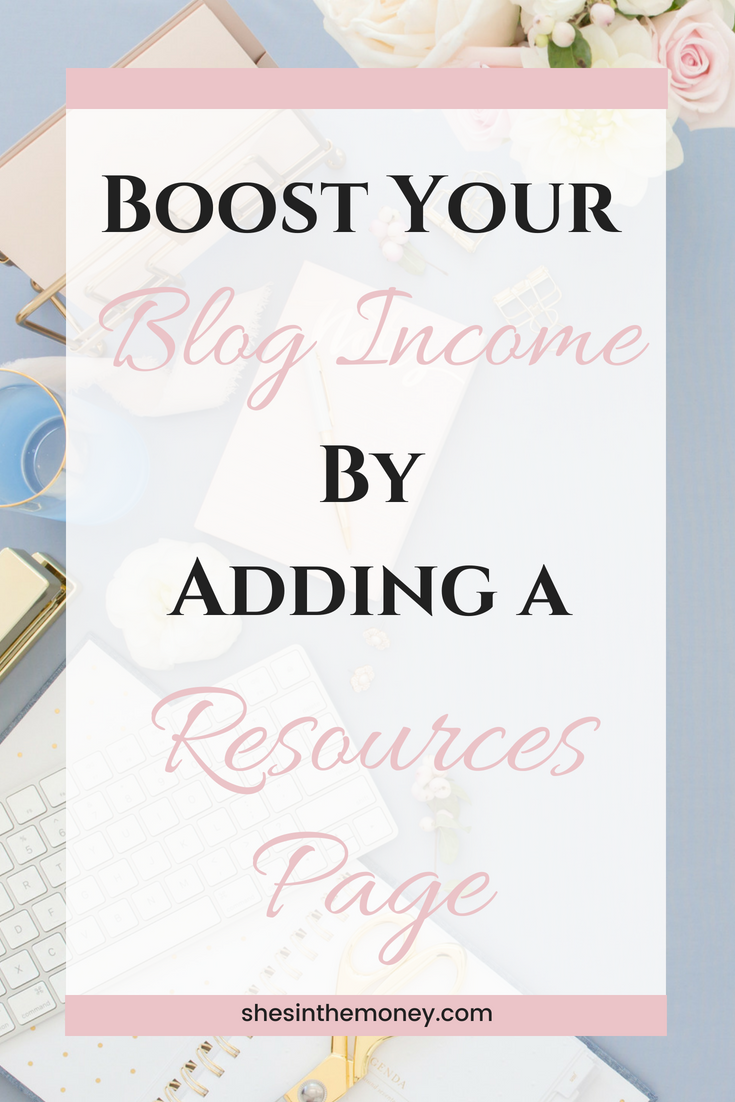 What Exactly Is A Resource Page?
A 'Resource' page (also referred to as a 'Tool' page) is a page on your blog that contains all the links to websites, products, and services that you recommend and use. This will give your readers a go-to place for helpful information.
Make sure these will be useful to your readers and relevant to your blog niche.
For example, if you run a beauty blog, you could list websites that sell your favorite makeup, hair care tools, and skincare products.
Usually, the majority of your links will be affiliate links, but don't be afraid to throw some links to freebies in there too. Everyone loves free stuff and your readers will be sure to appreciate it!
Do I Need A Resource Page On My Blog?
Most definitely! If you are serious about blogging and treating your blog as a business you absolutely need this page. If you have not launched your blog yet, make sure your resource page is put together before your blog goes live. This will help to boost your blog income and it will make you look like a professional from the very beginning.
Add a resources page to your blog to boost your income.
Click To Tweet
How To Structure An Awesome Resource Page To Boost Your Blog Income
You could just create a resource page with a list of links running down one after another, but to me, that seems boring and uninteresting. Personally, I like to be very organized and I like things to look clean. You want to have something easy to navigate for your readers so they can find what they are looking for. Here is a list of the most important characteristics that your resource page should have.
Use a static page, do not put this in a blog post. It does not need a date stamp because it will probably not be updated often.
Put the resource page in the menu section on your navigation bar at the top of your page. You want your readers to be able to find it easily.
Categorize your linked topics by using headings, bullets, and numbers.
Use images or logos not just plain links to websites. Humans are visual creatures, we are more likely to look at an image first before we look at words.
Describe what the site offers or what the product is and why you recommend it.
You could also link to reviews or add in a quote the author made about the product to give it credibility.
You can check out my Resources page for a great example of how you might want yours to look.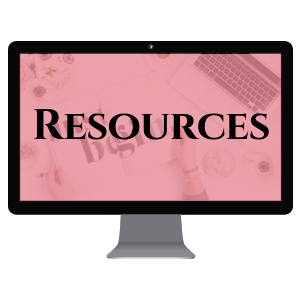 More Helpful Tips For Your Resource Page
If you sell products or services on your blog via a 'Shop' page you could also put a link to that somewhere on your resources page. Your readers may not have been aware that you sold products or offered services and this is the perfect opportunity to advertise for that.
Also, it isn't a bad idea to a have a spot where your readers can sign up for your newsletter. The resources page is a great place to encourage people to join your email list.
If you have a sidebar on your blog you may want to remove it from your resources page. Some say it could be a distraction and your readers should just be focused on all the resources you provided. Especially if you have ads running in your sidebar this just might be overkill. But that, of course, is entirely up to you.
Final Thoughts
In conclusion, I think we can all agree that adding a resource page to your blog will help boost your blog income. Not only is this beneficial to you but it is also a useful tool for your readers. Have you added a resource page to your blog yet? If so, did you notice an increase in profits after you did? Let me know in the comments below!