Who wants to make extra money? I do! We're all looking to make a little side money for whatever reason it may be. Maybe you're trying to save for a vacation, pay down some debt, or you just want to save some money to invest.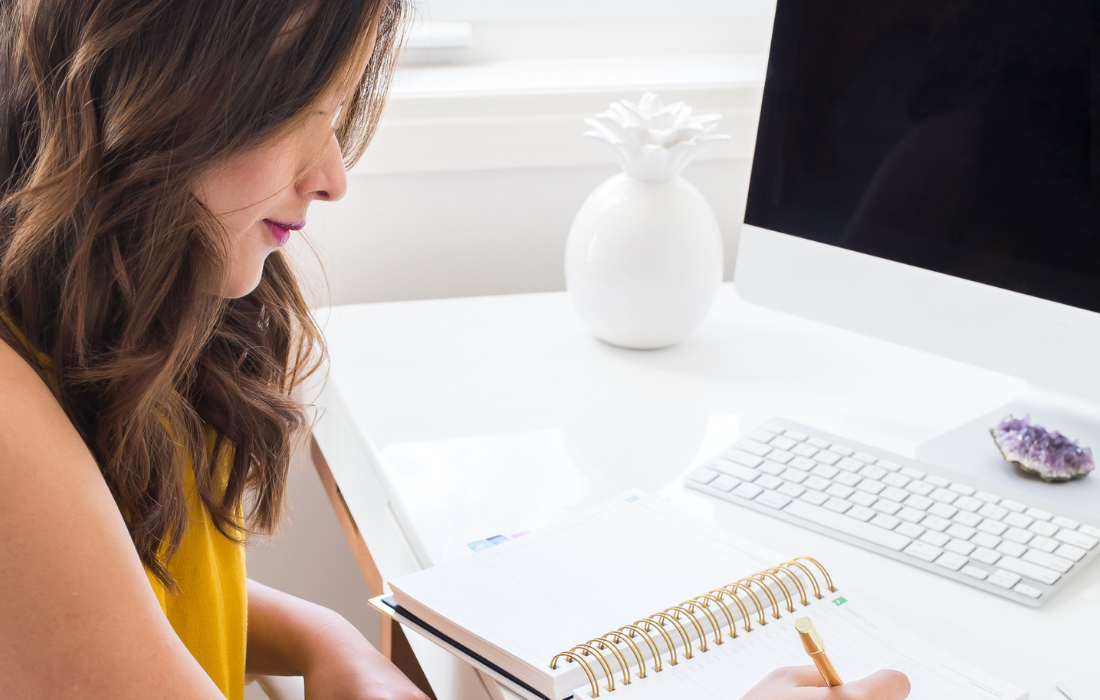 *This post contains affiliate links. Please read my full disclosure policy for further details.
When I was younger I knew I always to start my own business, but I wasn't sure what I wanted to do.
After I graduated high school, I started taking accounting and business classes in college while working in the real estate field.
I have owned my own business in the real estate field since 2002. I started when the real estate market was booming. My business was a success from the beginning and life was good. Well, all good things must come to an end, right? Then came the real estate market crash of 2007.
I was still making money with my business but it just wasn't enough. So, I set out trying to discover different new ways I could make some side money because I sure the hell wasn't about to go get a real job after being my own boss for five years.
I experimented with several opportunities, some I liked, some I disliked, and some I actually still do to this day!
Read on to find out the ten things I've done to make extra money!
Pin it to save for later!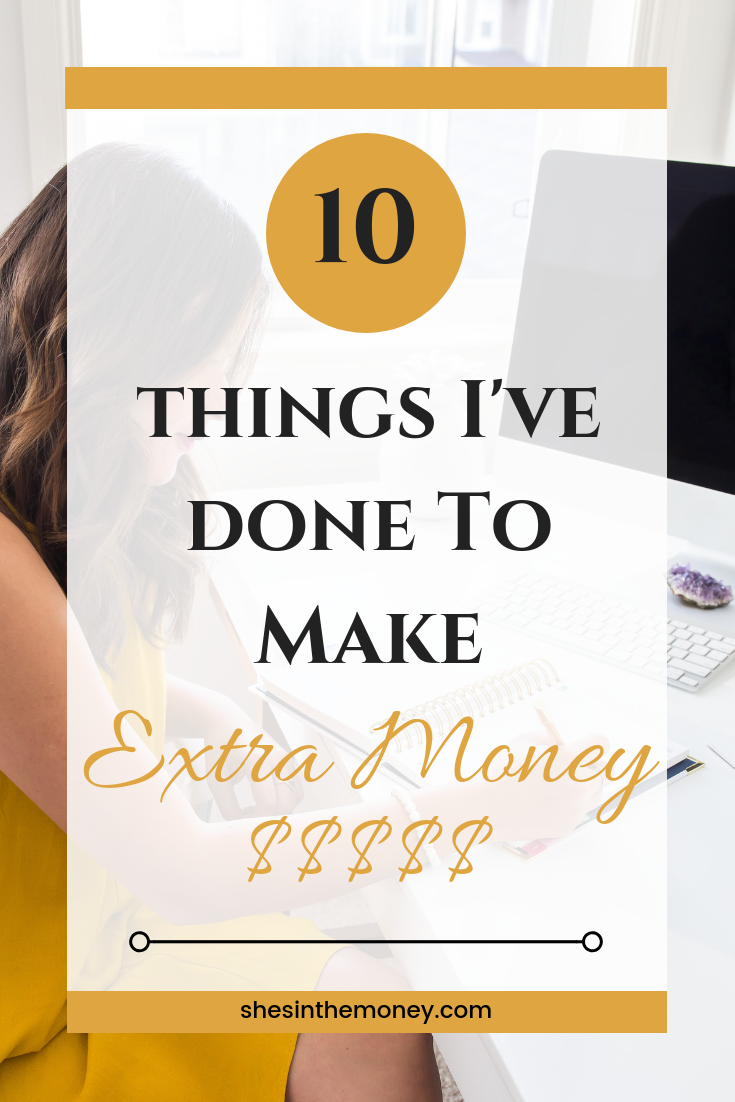 1. Baby Sitting
This is something you can start doing as a teenager. Although I haven't babysat for money in a very long time, I do babysit my grandkids for free of course. Best job ever!
Babysitters can get paid a decent wage now, not like when I was doing it as a kid. But the great thing is you don't have to be a teenager to watch children, many adults do it too. I see people on my community Facebook page looking for babysitters all the time.
You can also check out Care.com or SitterCity.com and create a profile as a caregiver. I've seen many babysitter jobs in my area offering wages of over $15 per hour.
2. Pet Sitting
I didn't think of this one on my own, it actually happened by accident.
I was searching the gigs section of Craiglist (I know, scary!) and someone posted an ad looking for a dog sitter. The thought never crossed my mind, but I said heck I can do that!
I messaged them and met with the family for an interview. They ended up hiring me and I worked for them on many occasions. That family liked me so much they even started referring me to their friends. I made decent money from it if I remember correctly it was around $30 a day for two dogs.
I did this for couple years (2007-2008) but then stopped. The money was ok, but it wasn't that great. I knew I had to try to figure out something better.
They actually have websites now where you can register as a pet sitter and people can hire you. I wish I would have thought of that! Check out Rover.com or learn how you can start your own pet sitting business at petsittercareer.com.
3. Rented A Bedroom In My House
I bought my first house at 20 and I have rented an extra bedroom out since the beginning. It wasn't a consistent thing but when times were tough I had no problem finding someone.
I want to say I had 5 or 6 different house guests over the past 20 years I can't remember exactly. Most of them were friends but the one time I did find someone on Craigslist (I know, scary again lol). I'm not crazy I swear!
I did a thorough background check first don't worry. I was making an extra $500 a month with the last roommate that was back in 2009. That's great money for doing nothing!
If you don't want to have a constant roommate you can always put your empty room on Airbnb.com to host for travelers. That way you are in full control of your availabilaty and you can take a break from house guests when you need it.
4. Sold Stuff I Didn't Need Any More
We all have stuff laying around the house we don't use anymore. Whether it be old books, C.D.'s, clothes, furniture, knick-knacks, etc.
In the beginning, I used Craigslist a lot (I know, I know, again you're thinking what is with this lady and Craigslist) but many years ago the only other option was Ebay. Now there is Facebook Marketplace, Poshmark, Offerup, Mercari, Depop, Decluttr, and the list goes on and on.
And this is something that you can continually do throughout the years. The more clutter in your house you get rid of, the better. It makes life so much easier. Less time to worry about your junk and more time to focus on the stuff that matters.
Related Article : 30 Day Minimalism Challenge (Simply Your Life)
5. I Sold Perennials From My Yard
I am an avid gardener, it's one of my favorite hobbies. I do live in the midwest so our growing season is short but my yard is packed with a ton of different perennials.
I dug up overgrown plants and split them, bought a ton of those cheap plastic pots and sold them on Craigslist (yet again lol) for cheaper than what the garden center and big box stores were selling them for. I think it's like $8 now for a very small plant, so I sold larger plants for $5.
This wasn't a huge money maker obviously, but it made some quick cash.
6. Clean Houses
Not one of my most favorite choices to earn extra money, but it's still a good idea nonetheless.
It's hard work and people's houses can be disgusting. If this stuff doesn't bother you then definitely go for it! On the plus side, you get exercise because you don't have to sit at a desk job and you're pretty much working alone. That's a bonus if you're not a people person!
You can look for companies that are hiring or better yet you can learn how to start a cleaning business and be your own boss!
7. Online Survey Sites
You won't become rich off this one and it wouldn't be possible to make a full-time income or even a part-time income from doing surveys but we're talking about making extra money in this article.
To be honest, this is one of my least favorite ways to make extra money. If you have a lot of extra time on your hands then maybe give this a try to see if you like it.
In my opinion though, if you have a ton of extra time on your hands then you should focus on doing something more productive and beneficial.
Many of the survey companies reward you with gift cards and to me, that is just as good as cash. But, you will have to spend a lot of time to get a small reward.
Be careful with many of the survey sites, they are crap. The only one I would recommend at this point is Swagbucks. I will try more out in the future and update this.
8. Became A Virtual Assistant
This is another great way to earn some extra money. A virtual assistant is usually someone who is self-employed that is hired to work at home (virtually) doing a variety of tasks. You can be contracted for one project or it could be a continuing job.
You can sign up as a freelancer on Fiverr to advertise your services to potential customers. Fiverr is the world's largest online marketplace for freelance services.
9. I Was A Beer Tub Girl At A Music Venue
Well, I understand this option isn't for everyone especially if your a man reading this, LOL, but this was a fun one for me. I got paid to watch concerts and I made a ton of money in tips. No experience necessary.
No joke, the best night ever was when Aaron Lewis played his country music. I think I workd around 6 hours and brought home over $400!
There are always other options too at music venues, they hire bartenders, barbacks, ticket takers, security, stage-hands, etc. If you enjoy listening to music this is an awesome side gig!
This job really didn't feel like work to me. It's more like getting paid to socialize at a concert and serving drinks to people while you're doing it.

10. Started A Blog To Make Extra Money
And last but not least, I started a blog to make extra money. This is hands down my favorite way of making money now.
I started a blog for the sole purpose of just making some extra side money. But now it's a part-time job for me that makes a full-time income. I started my beauty blog Electric Eye Beauty in 2014 and then started this blog in 2018.
I'm not going to lie, it took a lot of learning and a ton of hard work, but it has definitely paid off!
I work from home or wherever I want whenever I want and I don't have to deal with Craiglist people lol!
If you are interested in starting a blog of your own, I created this easy step-by-step guide to help you get started.
You can start a blog for as low as $3.95 per month plus you get a free domain name ($15 value) if you sign up here with Bluehost.
Final Thoughts
If you're looking to make some extra side money I hope this list has helped you in giving you some ideas on things you can do.
What are some things you have personally done to make extra money? Let me know in the comments below! Thanks for reading!