The best Pins are visually irresistible, tell an amazing story, and lead people to want to learn more. And most importantly, make people want to click and save to their boards.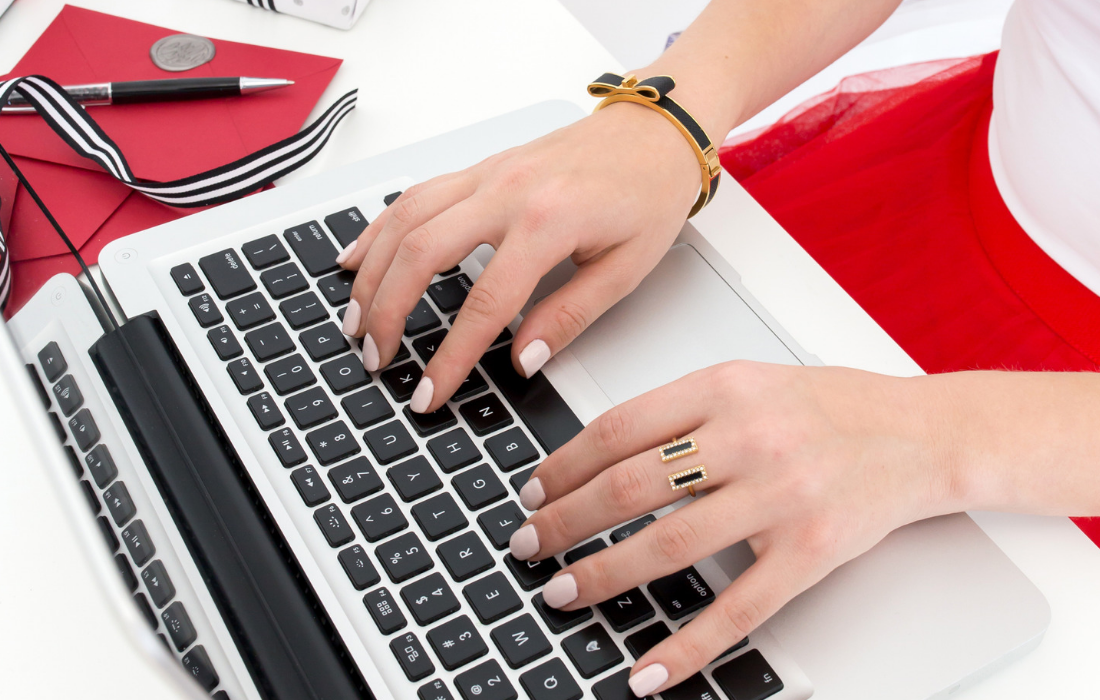 *This post contains affiliate links. Please read my full disclosure policy for further details.
The more repins you get means the more people will see your Pins and this, in turn, means more people potentially visiting your blog.
The more people that visit your blog means the better chance of making them customers and making MONEY, which is what we are trying to do here, right?
Pinterest is the one social media platform that drives the most traffic to my blog and many other bloggers will tell you the same thing.
Mastering Pinterest will be a game changer for your blog. The ONE thing that helped me to take my Pinterest game to the next level was Pinteresting Strategies. The information in this course is like gold!
Even though I make decent money I like to be frugal and investing in courses was something I put off for way too long. I thought I would just do the research myself and in the end, I wasted a lot of time and effort.
If I could go back and tell my beginner blogger-self anything, it would be to stop being stubborn and just buy the damn course! LOL! It is totally worth it. You will not find that information anywhere on the internet. Believe me, I tried!
And if I would have read it sooner, I would have seen results sooner. After I read the course I took the advice and had my first Pin go viral! I was so excited!!
I even have a discount code for a limited time for you today if you're considering purchasing the course. Just use PINNING5 at checkout for $5 off.
You can see how important Pinterest is to your blog. It is my blog's lifeline!
So today, I am sharing with you five quick essential tips for creating click-worthy Pins for Pinterest that will help draw people in.
Pin it to save for later!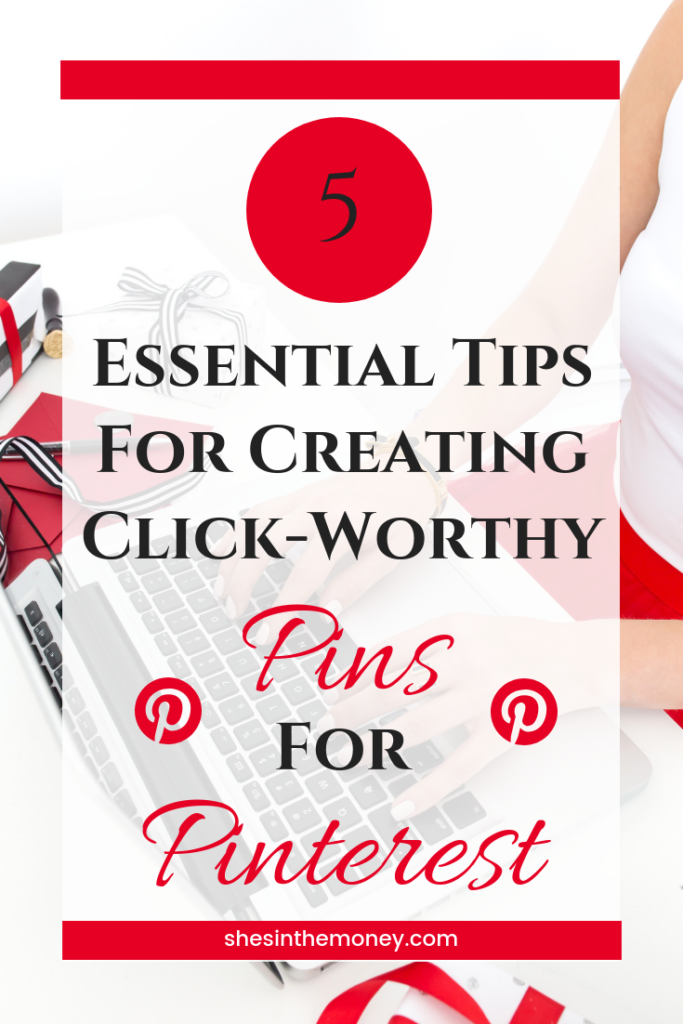 1. Pick The Right Size Pin
As of 2019, Pinterest recommends using vertical images for your Pinterest Pins with a 2:3 aspect ratio, or 1000 x 1500 pixels. A 2:3 aspect ratio basically means that your image's width is 2/3 its height. Using other ratios may cause your Pin to be cut off.
2. Use An Eye-Catching Image
Humans are visual creatures so that means we are attracted to visual imagery. Using professional high-quality photos and images in your Pins is extremely important to your success.
If you are looking for beautiful feminine-styled stock photography (like I use on my blog) I recommend Styled Stock Society.
Or maybe you are looking for a bigger variety of images. That is where Shutterstock comes in. They have millions of photos in every single category you could possibly need.
*Remember – You can NOT save any image you want off the internet and use it, you will sure to be breaking copyright laws!
3. Choose The Right Text
Your Pin's text overlay should give an accurate sense of what's to come if they click on your Pin.
Write a simple, clear text overlay that sets expectations for the landing page.
Also, you should design your Pin and your landing page to have similar imagery. Ads will perform better when things are done this way.
4. Add Your Logo Or URL
Put your brand logo or your URL (website address) on every Pin you design). Keep it small but still legible.
Also, avoid putting it in the lower right-hand corner, since that spot gets covered by Pinterest's product icons.
5. Write A Full Description
Your Pin description allows you to elaborate further as to what your Pin is about. Use full sentences and include a call to action.
Stay away from keyword stuffing, it is unnecessary and makes your Pin less useful to the people reading them.
You should be using hashtags in your Pin descriptions as well to help improve your search results. Adding a few relevant hashtags will help people find your content.
Final Thoughts
It is without a doubt that creating the right Pin can drive huge amounts of traffic to your blog. The more traffic you have, the better chance you have to make money.
Be sure to create click-worthy Pins for Pinterest by using the above tips!
If you're having trouble with Pinterest and you're not getting the results you desire, definitely check out Pinteresting Strategies. Don't forget to use the discount code PINNING5 for $5 off your purchase. This course helped me immensely and I know it will help you too!
Questions or comments, be sure to let me know in the comment section below. Thanks for reading!